Basic Competency Programme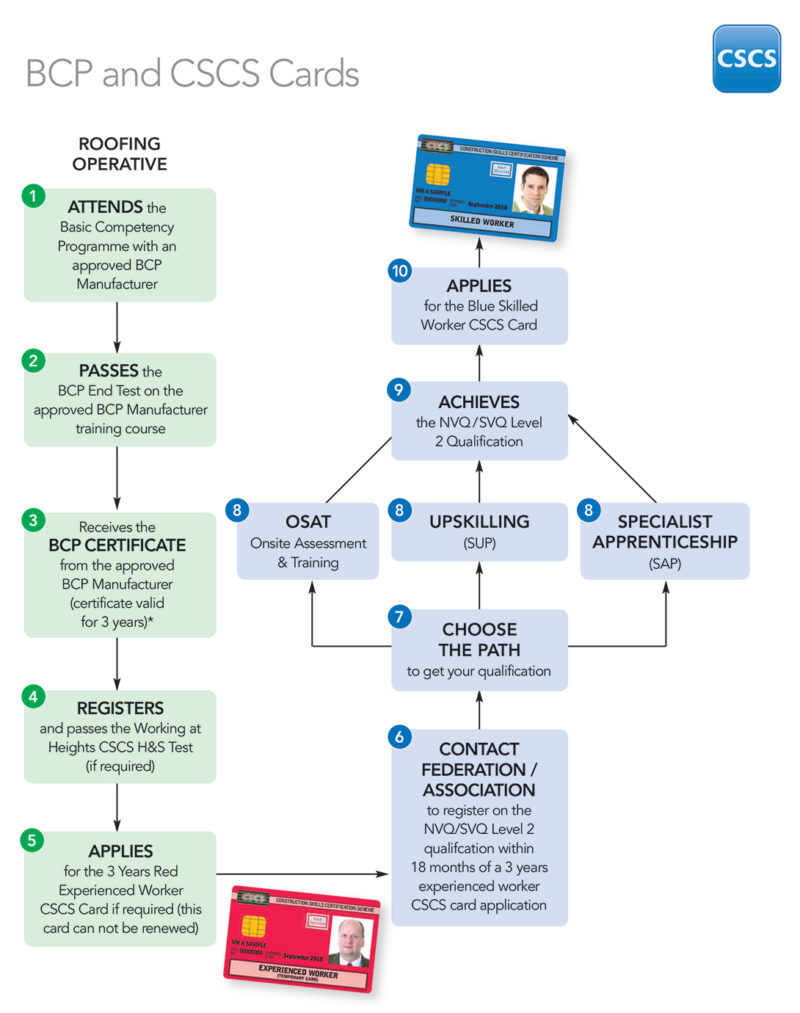 The Basic Competency Programme (BCP) is a major step towards a qualified workforce and the FTMRC is one of four roofing contractor organisations that are being supported by CITB to deliver the programme.
This is seen by many as a first step towards gaining a nationally-recognised qualification and the courses are offered in partnership with manufacturers who already have the necessary training resources in place.
The BCP offers three stages; the first is when candidates attend a one-day intensive training programme which addresses the theory of design and installation of the manufacturer's specific metal. Although there is no practical element to the training at this stage, some aspects are linked to the NVQ Level 2 in traditional metal roofing.
Those who pass the test at the end of the training are then able to apply for the red "Experienced Worker" CSCS card, which is very much a first step towards gaining a formal, nationally-recognised qualification.
This card is non-renewable but it does give the holder three years to gain a formal NVQ at Level 2 or 3, which, as well as gaining a nationally recognised qualification would entitle them to a renewable blue "Skilled Worker" CSCS card.
However, recognising BCP Stage 1 as a very important first step towards a formal qualification, the FTMRC then went ahead and unilaterally developed BCP Stage 2, whereby each individual that has successfully passed Stage 1 is contacted by a qualified assessor to determine just how much further training is required (and in what areas) in order to successfully achieve a Level 2 qualification.
The assessors can then discuss with the various training providers across the country the specific training needs of each individual, to enable further discussion between the individual and their employer regarding future training development.
Our assessors can help establish the additional training required and advise delivery options, costs and potential support funding available, to give the employer all the information they need to make an informed decision.
There is then the opportunity to put individuals and employers in contact with a training provider in order to complete their bespoke training programmes.
Where an attendee at BCP 1 does not need further training, the FTMRC can then help with the final assessment to gain a qualification through the On-Site Assessment and Training (OSAT) option, using our team of qualified assessors.
OSAT is specially designed for experienced contractors with no formal qualifications. There is no course to attend because the assessment and any training are carried out on site by a qualified assessor with minimal disruption to site activities.
For more information on any of the above training plans, please contact the FTMRC