About the Federation of Traditional Metal Roofing Contractors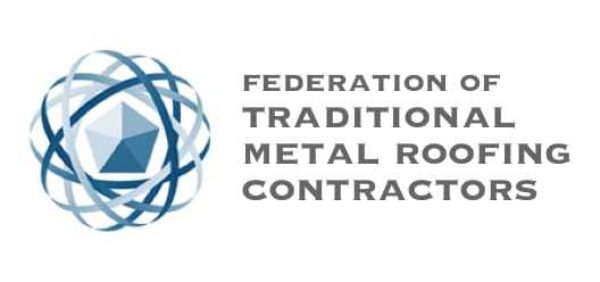 The Federation of Traditional Metal Roofing Contractors (FTMRC) was formed in 2006 and today consists of 80 specialist contractors whose main line of business is the installation of traditional metal roofing in aluminium, copper, galvanised steel, stainless steel and zinc. The Federation is also supported by 19 Associate members providing materials and ancillary services.
The Federation is directed by a Chairman and Council elected from the membership, with day to day operations conducted by its secretariat and General Manager based in East Grinstead, West Sussex.
The Federation shares the offices of the Lead Contractors Association and although operated completely independently, there remains a strong working relationship between the separate administrations of the two organisations, particularly when it comes to the quality of their members' work.
There are other hard metal contractors that engage in unsupported "longstrip" industrial metal roofing and cladding, however FTMRC members are focused on traditional metal roof detailing and installation, demanding higher craft skills and knowledge. As well as the heritage sector, there is increasing demand for the knowledge and skills of FTMRC members, with modern architectural design fashion attracted by the wide variety of colours and finishes available, especially in the zinc product range.