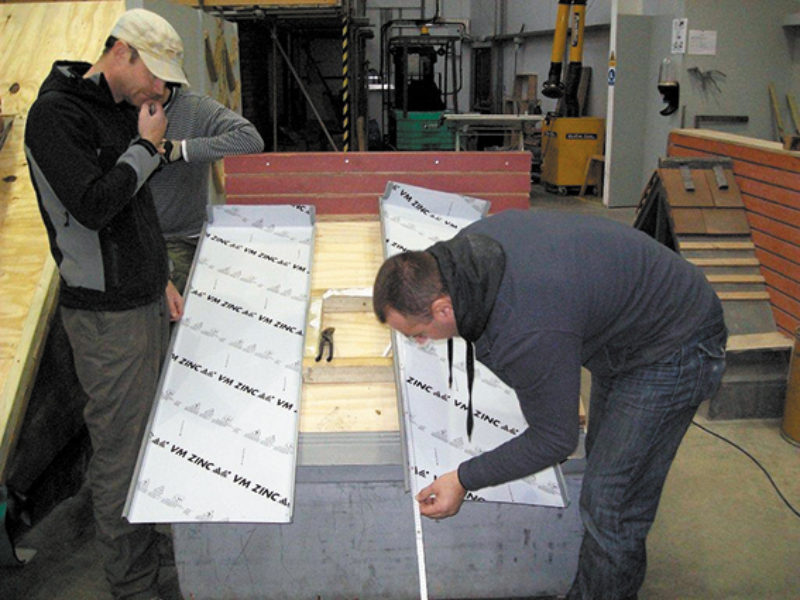 The FTMRC has built a sound contractor base of skilled and knowledgeable specialists and in the process has developed a number of training programmes through which the practical skills and design theory of traditional metal roofing and cladding can be learned.
These programmes can also be customised to suit individual needs by candidates being profiled by an experienced and qualified assessor. The courses can be combined with further training and assessment to provide the candidate with a nationally-recognised formal qualification in metal roofing at NVQ Level 2 and 3.
The FTMRC can provide training development opportunities in National Vocational Qualifications, Bespoke skills development (e.g. soldering), The Basic Competency Programme (BCP), On Site Supervision and Management, Continuing Professional Development and Guide to Good Practice (theory, design and detailing)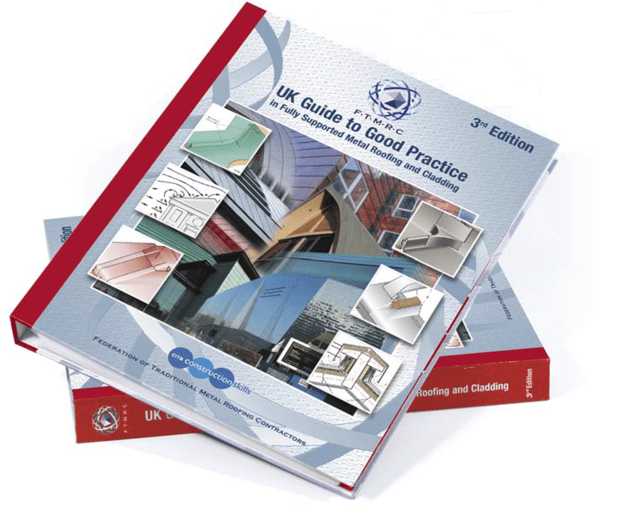 UK Guide to Good Practice
The new, much extended Guide to Good Practice provides a comprehensive reference document for the design, specification and installation of traditional metal roofing and cladding.