Guide To Good Practice as a Training Resource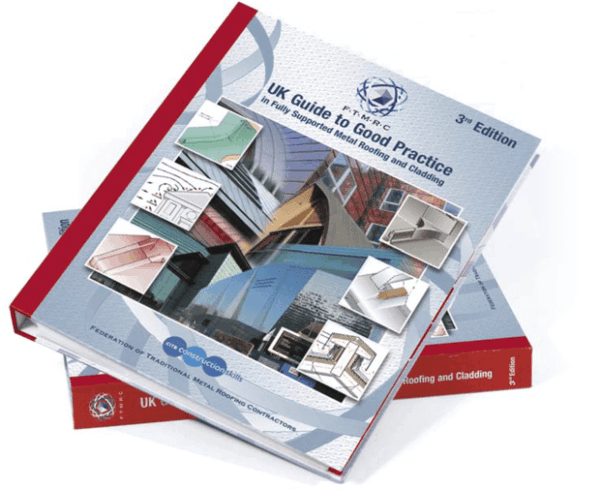 The third and latest edition of the Guide to Good Practice, with its updates, additional drawings and details, provides an essential training companion for those learning the craft of hard metal roofing and cladding.
It is a vital resource for candidates wishing to enhance or confirm technical detail throughout their course and pathway to a qualification. It also provides an essential aid for technical information and guidance, as well as codes of practice.
Copies of the UK Guide to Good Practice can be obtained directly from the FTMRC office. Profits generated from the sale of the Guide are ploughed straight back in to the further development of training and qualifications in traditional hard metals roofing and cladding.
The FTMRC Guide to Good Practice provides a convenient and authoritative technical reference that will assist everyone in maintaining quality standards in traditional metal roofing design and installation.