National Vocational Qualifications (NVQ)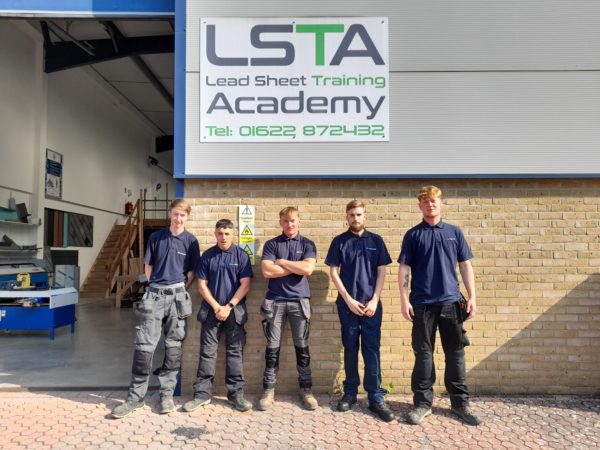 LSTA - Specialist Applied Skills Programme (SAP) Course

Places available for the Lead & Hard Metals Specialist Applied Skills Programme (SAP) for April 2022. Candidates will achieve the following:
NOCN Level 2 NVQ Hard & Soft Metals Roofing Operative & City and Guild Accreditation in Traditional Intermediate Hard or Soft Metal craft
NOCN Level 3 NVQ Heritage Hard & Soft Metals Roofing Operative & City and Guild Accreditation Traditional Advanced/Heritage Hard or Soft Metal craft
CITB funding is available for companies that are CITB Registered, not only for the course, but also assistance with accommodation, food & travel through the CITB "Travel to Train" see links.
Travel to Train - Apprenticeship travel and accommodation grant and Accommodation Grant Application form for learners on a Specialist Applied Skills Programme
where 80% of the costs are covered through this scheme, CITB Grants can be used to offset the employer contribution towards this course. Funding available will significantly reduce the cost to you as an employer and allow you to support the next generation of Lead or Hard Metal workers. For further information, please call 01622 872432 / 07961 659802 or email Sharon at info@leadsheet.co.uk
NVQ Level 2 & 3 Onsite Assessment & Training (OSAT)
These options are designed for experienced workers without formal qualifications who want to obtain recognition of their skills by obtaining an NVQ Level 2 or Level 3 qualification without spending significant time training away from site.
An initial assessment is carried out by a qualified Assessor to determine whether you have the required skills to go directly onto OSAT or a few days formal tuition (usually between 5 and 13) at our training centre. Once the Assessor is satisfied you have the necessary experience, they will arrange to visit you on two/three occasions to assess your skills and competency to deliver hard metal work relative to the level for the qualification you are seeking.
For more information regarding NVQ On Site Assessment & Training please call 01622 872432 / 07961 659802 or email Sharon at info@leadsheet.co.uk
LSTA & Metal Solutions
The Lead Sheet Training Academy and Metal Solutions Ltd can provide Hard Metals Training. The LSTA delivers City & Guilds accredited courses from Basic through to Advanced Heritage level & Metal Solutions Training Centre in Bolton can deliver City & Guilds Traditional Hard Metals Basic Craft course accredited by CITB.
Standing Seam Training -Traditional Basic Hard Metal Craft
This is an introductory course for those with little or no experience of hard metal work. It covers basic techniques for shaping and creating effective joints between sheets of hard metal.
The 5-day course will include the following elements covering best practice, quality and conformity to specification:
Dog Ear Corner
Swept Abutment
Pinched Seam
Welted Verge
Neoprene Expansion Joint
Double Lock Welt
Single Lock Welt
Riveted Joint
Eaves Apron Trim
Soldered Joints
External Corner Soldered
Clipping
Standing Seam Welted End
Saddle Piece
Dog Tooth End
Swept Seam
All courses will be delivered at the Lead Sheet Training Academy or Metal Solutions Ltd training facility in Bolton coving the Northwest including Lancashire, Yorkshire, Cumbria, Greater Manchester, Cheshire, and Merseyside.
CITB funding is available for companies that are CITB Registered, the funding available will significantly reduce the cost to you as an employer and allow you to support the next generation of Hard Metal workers. For more in please call 01622 872432 / 07961 659802 or email Sharon at info@leadsheet.co.uk

For more information on any of the above training plans, please contact the FTMRC