Federation of Traditional Metal Roofing Contractors
Some organisations are content to take a subscription from their membership and simply provide another "badge" on the letterhead.
However, the FTMRC was developed as an organisation to act on behalf of its members in establishing and then raising quality standards in metal roof design, specification, installation and develop the industry standards Guide to Good Practice.
https://ftmrc.co.uk/technical/guide-to-good-practice

Formed in late 2006 the FTMRC now comprises of the industry leading specialist contractors committed to providing quality craftsmanship for their clients, supported by premier related industry associate members supplying materials and ancillary services.
Training Course for Site Supervisors & Managers
3 day technical residential course for fully supported traditional metal roofing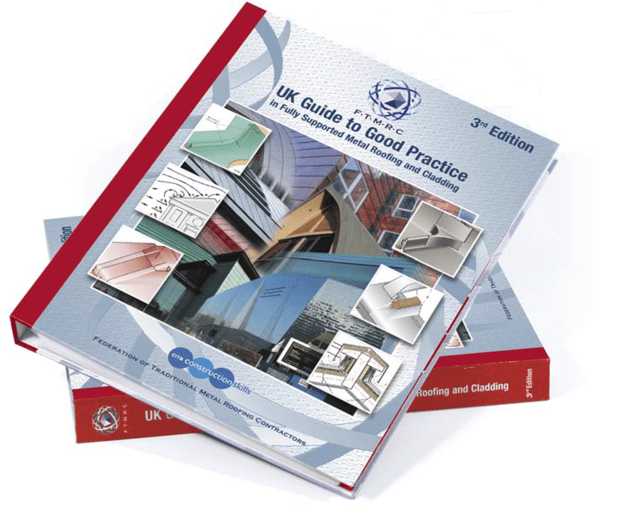 UK Guide to Good Practice
The new, much extended Guide to Good Practice provides a comprehensive reference document for the design, specification and installation of traditional metal roofing and cladding.
Insurance & Guarantee
Guaranteeing the success of your hard metal installation
Fully underwritten insurance backed warranty for traditional hard metal roofing and cladding installations
Flexibility to cover the full range of installer involvement from the provision of full envelope build-ups to metal workmanship only
Standardised installation guarantee issued by the installer details the scope of works to be covered by the insurance backed warranty, with the insurance premium being included in the contract value
Available only to FTMRC members
FIND OUT MORE
Membership is open to sole traders, partnerships or an incorporated body and utilise an employed workforce or teams of subcontractors