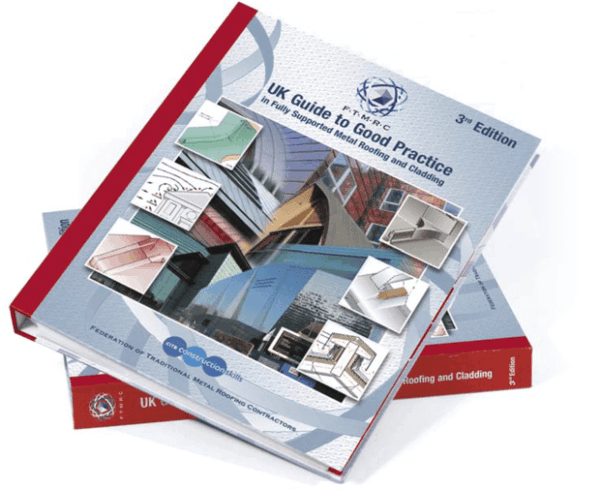 One of the principal objectives of the Federation of Traditional Metal Roofing Contractors is to improve the workmanship standards of installation and widen the technical design knowledge necessary to protect the integrity of an installation.
Manufacturers publish recommendations for their own product, but these individually prepared guidance notes vary in content and detail, due in no small part to the varying countries of origin in which they are produced. The FTMRC was therefore determined to collate and publish a comprehensive technical "Guide to Good Practice" which was first published in 2007.
In 2012 the FTMRC launched the 2nd edition of the UK Guide to Good Practice in Fully Supported Metal Roofing and Cladding. Building on the ground breaking foundations laid by the first edition in 2007.
Now in 2018 this new, much extended Guide to Good Practice 3rd Edition provides a fully comprehensive reference document for the design, specification and installation of traditional metal roofing and cladding.
Containing over 120 pages of technical information, more than 150 illustrations, plus tables, charts and full colour photographs. this essential guide for designers and installers is set out in tabbed, easy to read sections covering the general detailing requirements for aluminium, copper, galvanised and stainless steel and zinc roofing and cladding.