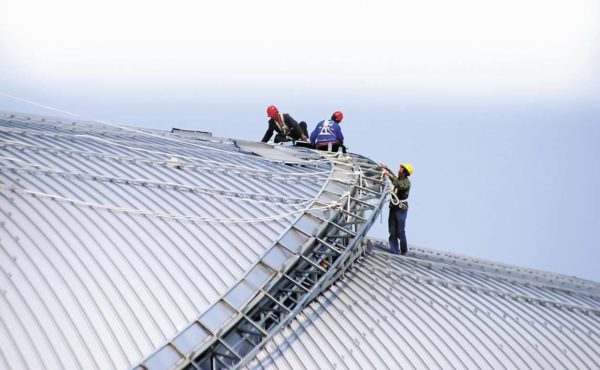 The issue of guarantees and insurance backed warranties has long been one raised by architects, main contractors and building owners, seeking further reassurance of the long term performance of the metal roofs installed.
While manufacturers provide a material-only guarantee this means the installer is left to individually offer the client the comfort that the project will be a success and he will be there should anything go wrong.
Whilst individual company undertakings may prove to be some peace of mind, such reassurance is often only provided for as long as the contractor continues trading during the guarantee period. Not surprisingly for some time the industry has been calling for a formalised insurance backed warranty scheme and this is now exclusively available through FTMRC contractor members.

FTMRC members can now offer a fully underwritten insurance backed warranty for all traditional metal roof installations.

The scheme provides the flexibility to cover the full range of installer involvement, from the provision of full envelope build-ups to metal workmanship only. The FTMRC's standardised installation guarantee, issued by the installer, details the scope of works to be covered by the insurance backed warranty and the insurance premium is included in the contract value.

The scheme is promoted by the FTMRC, material manufacturers and metalinfo.co.uk and the metalinfo web site also provides architects and specifiers with design information including CAD drawings and material specification as well as providing detailed information and links to manufacturers, distributors and installers.
Although there is increasing focus on specification at the same time it is expected that the requirement for an insurance backed warranty from installers will become the norm in contract documentation. FTMRC members have exclusive access to the scheme providing the architect and building owner the security of knowing that their project will be undertaken by a recognised installer of good standing committed to adhering to industry best practice, backed by an insurance underwritten guarantee for complete peace of mind.